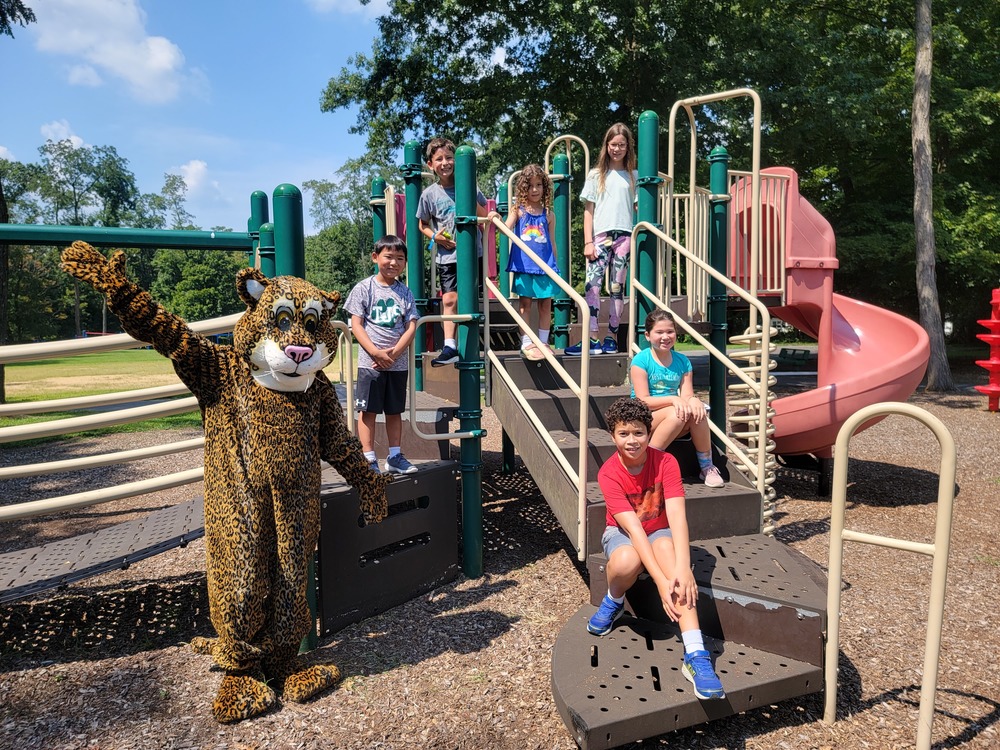 First Week Message from Principal Sing
Ileana Sing
Wednesday, September 01, 2021
September 1, 2021
Dear TJS Families,
We have had a superb start to the school year! The energy from our students and staff has been refreshing as all are excited and ready for the year ahead. Classroom teachers spent the first few days establishing routines and expectations while also prioritizing community-building activities.
A few reminders and clarifications as we finish out our first full week of school:
Please send your child to school with extra masks in a Ziploc baggie.

Reusable water bottles are encouraged as we have bottle filling stations in the hallways. Water bottles should also be labeled with your child's name.

The morning drop-off window is between 8:30 - 8:40 AM. Families are encouraged to arrive anytime during that 10-minute timeframe. Students arriving after 8:40 AM will need to be buzzed in at the main office.

Morning drop-off and afternoon pick-up can become quite congested as our doors are close to one another. Parents/guardians are encouraged to "kiss and drop" in the morning and remember to remain socially distanced from other families when outdoors.

Should you need to drop off an essential item for your child, there is a black and yellow drop-off bin located outside the main entrance door. Please utilize the door buzzer to notify Mrs. Minogue that you have dropped something in the bin.
Lunch Routines and Procedures
This year we increased the number of lunch periods to ensure that there are fewer students in the Jaguar Jungle at any given time. Lunch A (grades 1 & 2), Lunch B (grades 4 & 5), Lunch C (grades K & 3) are all 25 minutes in length. Students enter the Jaguar Jungle masked and find their assigned seats. We are maintaining a seating chart for each lunch period that will aid us should we need to conduct contact tracing. Students who bring a lunch from home may unmask and begin eating once they are seated. Students who need to get lunch remain masked until they are called class by class to the lunch line. The Jaguar Jungle is outfitted with a combination of student desks spaced 6 ft. apart as well as lunch tables that seat two students per table on a designated X. We also have some students who are seated socially distanced on the stage as well.
Lunch is free for any student who would like one. Please refer to the district lunch communication that was sent by Business Administrator, Danielle Mancuso.
Recess Routines and Procedures
This year we increased the number of recess periods so that fewer classes are outside at any given time. We will continue to utilize designated recess zones that change daily to allow students to play in the many areas of our grounds. Classroom teachers are conducting supervision of their own classes this year when outside for recess. The recess zones allow us to not co-mingle classes should we need to conduct contact tracing within a homeroom, as we are trying to avoid a scenario where an entire grade level or recess period would need to be quarantined if we could not accurately determine close contacts. The students have truly enjoyed the use of the playground and equipment so far this year and we are thrilled that they are able to get moving and expel some energy so that they return refreshed and ready to learn in their classrooms! During inclement weather days, students will have recess in their classrooms and teachers will engage them in games and activities.
Thank you so much for making this first week of school so successful. Please expect a newsletter from me each Friday. We are looking forward to a year of academic, social-emotional growth, and varied learning experiences for our students. Thank you for your continued support and partnership. I am beyond grateful to all of our TJS students, parents, and staff for working together each and every day!
Warm regards,
Ileana Sing
Ileana Sing, Principal
Torey J. Sabatini School