EDIT MAIN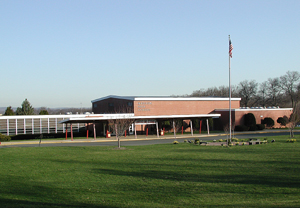 FACTS ABOUT OUR SCHOOL
Madison High School is an outstanding comprehensive high school of approximately 900 students. The curriculum is designed to meet the needs and abilities of all students with a variety of courses being offered. Madison High School offers four World Languages (Spanish, French, Mandarin Chinese & Italian), in addition to a full array of academic majors in English, History, Mathematics and Science. Eighteen (18) Advanced Placement courses and many honors courses are available in most subject areas. Our Advanced Placement offerings are AP Literature & Composition, AP Language, AP US History, AP Government & Politics, AP Psychology, AP Human Geography, AP Calculus AB, AP Calculus BC, AP Statistics, AP Spanish, AP French, AP Italian, AP Chinese, AP Biology, AP Chemistry, AP Physics, AP Environmental Science, AP Art Studio, and AP Music Theory. Madison High School also offers a wide range of on-line courses through Virtual High School. Students now have the ability to supplement their academic schedule by choosing from a wide-range of electives offered through this consortium.
The district has made a commitment to increasing the rigor in its already challenging curriculum while supporting students with different learning needs and styles. Typically, over 90% of our graduates attend either a four-year or two-year college. Madison High School enjoys an excellent reputation with colleges and universities who recognize the strong preparation provided by our dedicated faculty. Currently, over 65% of our staff hold advanced degrees.
In addition to a rich academic environment, Madison High School provides its students with opportunities for growth in the important areas of character and service. Dozens of clubs and 23 interscholastic sports are available for students to learn leadership, teamwork, discipline and commitment. We are proud of our Peer Leadership Program (Peer Group Connections), a freshman orientation and guidance program led by upperclassmen that has served students since 1971. Our music program is rich in both curricular and extracurricular opportunities, including an orchestra, concert band, chorus, jazz band and chorus, guitar ensemble, marching band and musical theater.
Madison High School enjoys strong community support. It is not unusual for parents of our students to have graduated from Madison High School. They have a strong connection with the school and a respect for its tradition of academic excellence and strong sense of community. We are very fortunate to have many parents with special talents (often in the corporate world) that they enthusiastically share with the school. Madison High School also enjoys the benefits of our sending-receiving relationship with Harding Township, a nearby K-8 school district. Students from Harding and Madison become a cohesive class in their four years together and demonstrate the positive aspects of a true learning community.
Madison High School has a robust Service Learning Program. This program is designed to involve every student who attends MHS in a service project that is connected to the learning that takes place in the classroom. The program involves a minimum service requirement (7 hours) that students must fulfill each year in order to graduate. We feel that this program will teach our students the importance of civic responsibility while developing stronger community relations in and around the town of Madison.