EDIT MAIN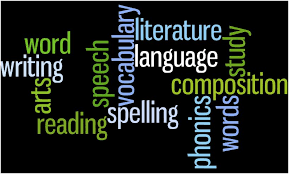 The Madison School District will inspire and challenge all students to be life-long learners, empowered with the knowledge, skills, and character to shape their futures, realize their dreams, and contribute positively to the world.
Language Arts Department
The MHS Language Arts Department has established the following curricular and instructional goals:
Nurture lifelong learners who possess a curiosity and ability to appreciate literature and writing as distinct art forms.
Provide a framework for students to develop practical reading, writing, critical thinking, and speaking skills that will allow them to thrive in both scholastic and workplace settings.
Graduate global citizens who are responsible consumers of diverse media and routinely use it to make informed decisions.
Expose students to community partnerships that will reinforce curriculum goals through meaningful, interesting and authentic study.
Explore major literary themes and establish interdisciplinary connections where possible to deepen student understanding of the humanities.
Prepare students according to the Common Core State Standards for success on rigorous standardized assessments in language arts and literacy.
To achieve these goals, the language arts department employs a variety of teaching techniques and technological assets. Our instructional program is strong and uses a variety of traditional and innovative approaches to help students read deeply and write cogently. Our curriculum, which is balanced between classic and modern texts representing an array of genres, is fully aligned with the Common Core State Standards. Additionally, our teachers are dedicated to preparing students for success on a variety of standardized assessments using a variety of instructional and assessment practices that have achieved consistently strong results.