EDIT MAIN
Madison Innovation in Teaching Award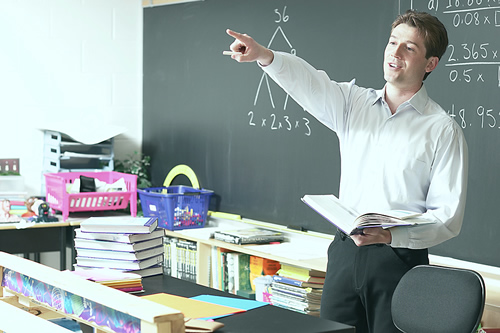 Thank you for your interest in the Madison Innovation in Teaching award! We hope that you will get involved and nominate one of your peers for consideration. The following are answers to some common questions about the award. If you have any other questions that are not answered here, please feel free to email Board President John Regan.
What qualifies as innovation?

An innovative method can be anything outside of traditional textbook and lesson plans. It is experimenting with new software, exploring new teaching and learning strategies, or using methods previously untried in the district. It is creativity in the classrooms that piques students' curiosity and helps them to learn in new and innovative ways.

Who is eligible?

Any teacher or supporting staff member who is innovating in their field can be nominated. That includes teacher assistants, guidance counselors, reading specialists, any type of speech/occupational/behavior therapists, and so on. In the case of collaborative work or programs, group nominations will also be accepted (and encouraged).

Who can nominate?

Any staff member in MPS.

Can I nominate myself?

Unfortunately, no. Innovation is meant to be shared, so we ask that you share your work with others who can nominate you!

Who is judging?

This award will be judged by members of the Board of Education, with guidance from our Superintendent, Mark Schwarz.

What is the deadline?

The deadline for nominations is Friday, May 6, 2022.

What is the prize?

The Board of Education and the administration will work with the winning teaching innovator(s) to find a mutually agreeable award. We would love to provide additional funds for the winner(s) classrooms to enable future innovations or send you to a conference to learn new techniques. We will also be offering bragging rights, an upgraded email signature, and a plaque.

What is the selection process?

To ensure objectivity of the selection process, the Board is developing a rubric to evaluate the submissions. All Board members will review and evaluate each submission independently using the rubric, which then will be tallied together for discussion and a final decision.

Where is the nomination form?

Follow this link to fill out a nomination form.