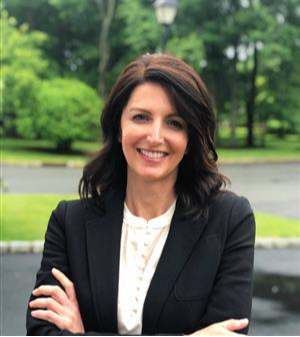 Brooke Phillips, Principal, Madison Junior School
BROOKE PHILLIPS, ASSISTANT PRINCIPAL, MADISON JUNIOR SCHOOL
Brooke Phillips joined the Madison Junior School as the assistant principal on July 1, 2019. As a thirteen year educator and parent of three children, Ms. Phillips shares with the Madison community the desire to see our students grow, succeed, and enjoy learning. She believes it is a gift as an educator to be a part of a community that can so positively impact and empower young lives and set them on a path for success as young adults. In order for this to happen, Ms. Phillips will work with Dr. Caruso to assure that all stakeholders work in partnership so that every student can grow to reach their fullest academic and social-emotional potentials.
Ms. Phillips has been an educator for thirteen years and previously taught for nine years as a Language Arts/Social Studies teacher at Lafayette School in Chatham. As a building and team leader in Chatham for six years, she helped guide staff through several curriculum changes and provided professional development for district K-5 educators. She also served as a special education teacher in Chatham's extended summer program. Ms. Phillips holds a B.A. from Siena College, an M.A in education from the College of St. Elizabeth and is finishing her second master's in educational leadership at Fairleigh Dickinson University this year.
Ms. Phillips resides in Mendham with her son and daughter, a senior and junior in college respectively, and youngest daughter, a junior in high school. Her family enjoys spending time at Culvers Lake, where there are many favorite places to read, relax, and gather inspiration.