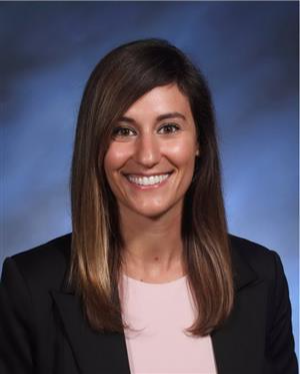 Christine Internicola, Assistant Principal, Madison High School
CHRISTINE INTERNICOLA, ASSISTANT PRINCIPAL, MADISON HIGH SCHOOL
Christine Internicola was appointed as one of our Madison High School Assistant Principals on May 14th of 2019. Ms. Internicola began her journey working in education as a school counselor and student assistance counselor after earning her Masters's degree in Counseling from Fairleigh Dickinson University's five year BA/MA program. Her passion has always been working with students and providing them the support they need to succeed in life, achieve their greatest potential, and enjoy coming to school to learn.
Ms. Internicola worked as a SAC counselor for many years in education spending time organizing student groups, advising clubs such as Heroes and Cool Kids, working with the local Municipal Alliance, planning guest speakers, hosting professional athletes such as Keith Elias, Gian Paul Gonzalez, and Jamal Adams to share motivational moments and provide a support system for her students. Ms. Internicola continued her education earning her Masters's degree in Administrative Leadership from Montclair State University. She then began working as the Supervisor of Guidance at Henry P. Becton Regional High School, Director of Guidance for Westwood Regional School District and later the Director of Guidance and Nursing for Bergenfield School District. Throughout her years working in education, she understands the importance of considering all aspects of high school students' experiences in order to best support them in achieving their goals, believing in themselves, and developing a sense of belonging to their community and school building.
Ms. Internicola enjoys spending time traveling and learning about different cultures. She believes that seeing the world teaches us about ourselves. Ms. Internicola spent time living in Costa Rica and becoming yoga certified. She enjoys living an active lifestyle with her dogs alongside her. Ms. Internicola is looking forward to attending school events and becoming a part of the Dodger community.