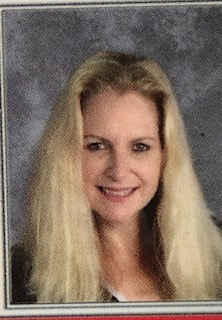 Dr. Kathleen Koop, Principal, Kings Road School
DR. KATHLEEN KOOP, PRINCIPAL, KINGS ROAD SCHOOL
Kathleen Koop was appointed as the Kings Road School Principal in the summer of 2007. Focused as an instructional leader, Dr. Koop leads a committed group of professional faculty and staff to serve and support the approximately 310 wonderful students of the Kings Road School. Dr. Koop and the KRS community are directed in their work by a school vision that provides a supportive learning environment in which the staff, students, and greater community model the school principles; excitement, engagement, and achievement in learning. Dr. Koop believes that as professionals, our responsibility to support our students as unique and valued individuals should be at the core of everything we do to empower the students as they develop.
Dr. Koop began her career as an elementary school teacher in neighboring Harding Township for fifteen years. She assumed many roles in her years at the Harding Township School as teacher-in-charge. She held leadership positions, participated in district vision planning, sat on many curriculum committees and was recognized as a Teacher of the Year. Dr. Koop left Harding, to become an elementary school principal in the Great Meadows Reginal School District where she served for three years until beginning her tenure in Madison.
Committed to continuous growth as an educator, Dr. Koop recently completed her doctoral studies at the University of Pennsylvania's Graduate School of Education. She earned her Master's Degree in Educational Administration at Montclair State University. Dr.Koop received her Bachelor's Degree in Education at Randolph College. In addition to her educational degrees, she seeks and engages in continuous leadership professional development and was a member of the first cohort of the New Jersey Department of Education's Principal Learning Network.
Dr. Koop is extremely proud of her four children. They are wonderful people striving to make a positive difference in their work and school communities. Her three daughters are in healthcare-related fields and her son is in high school. As a mother of a brain cancer survivor, Dr. Koop has supported the American Cancer Society as a speaker and is an avid Relay for Life supporter. She also loves to run and is looking forward to running the New York Marathon in the fall and maintaining her "Perfectly Goofy" status by running races in Disney early next year.