EPOCH (EDUCATIONAL PROGRAMS OF CHILDREN HANDICAPPED)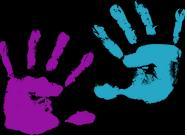 Educational Programs of Children Handicapped, better known as EPOCH, is a unique after-school program for developmentally disabled children in the Madison, NJ area. Through the direction of a qualified teaching professional, overseen by our board of directors, and the assistance of trained high school and college volunteers, we are able to provide a one of a kind opportunity for children who may be unable to participate in traditional after-school activities. For more information about our program, please explore our website and feel free to contact us with any questions you may have.
Program Director: Eileen Giordano egiordano2@verizon.net cell 201-259-7699
In 1972, a group of parents and their supporters recognized an unmet need in the Madison area. Together they created Educational Programs of Children Handicapped (EPOCH), a program that has now, through the generosity of people like you, served developmentally disabled children ages 6 to 21 in the Madison area for 40 years.
Where does EPOCH take place?
The Madison Area YMCA allows EPOCH use of various rooms and program areas in their Family Center, located at 111 Kings Road in Madison. Without the generosity of the Y, our program would not be possible.
What kind of activities do you offer?
Children are given the opportunity to participate in a wide array of activities including crafts, swimming, bowling, and more! A monthly schedule will be provided to parents/guardians of children enrolled in our program.