EDIT MAIN
EPOCH (Educational Programs of Children Handicapped)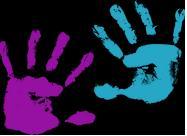 Welcome to EPOCH!
Educational Programs of Children Handicapped, better known as EPOCH, is a unique after-school program for developmentally disabled children in the Madison, NJ area. Through the direction of a qualified teaching professional, overseen by our board of directors, and the assistance of trained high school and college volunteers, we are able to provide a one of a kind opportunity for children who may be unable to participate in traditional after-school activities. For more information about our program, please explore our website (https://epochmadison-nj.com/) and feel free to contact us with any questions you may have.
Program Director: Eileen Giordano egiordano1@gmail.com cell 201-259-7699
How We Got Started
In 1972, a group of parents and their supporters recognized an unmet need in the Madison area. Together they created Educational Programs of Children Handicapped (EPOCH), a program that has now, through the generosity of people like you, served developmentally disabled children ages 6 to 21 in the Madison area for 50 years.
Where does EPOCH take place?
After being hosted by the Madison YMCA for over four decades, EPOCH was suspended due to the Covid pandemic in March, 2020. Thanks to the generosity of the Thursday Morning Club,our program re-opened in September, 2021 at our new home, the Madison Community House. We continue to meet from 3-5 pm on Tuesdays, Thursdays, and Fridays.
What kind of activities do you offer?
Children are given the opportunity to participate in a wide array of activities including recreation, arts and crafts, cooking, sports, music, field trips, and much more! A monthly schedule will be provided to parents/guardians of children enrolled in our program.