K-5 LANGUAGE ARTS LITERACY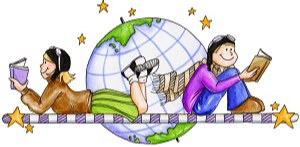 Madison School District's elementary literacy program provides a balanced instructional approach which includes study of authentic and rich children's literature, work in leveled texts for guided reading, introduction to patterns and sounds through phonics and spelling instruction, and experience and practice in effective writing traits within a workshop approach. We recognize that children enter literacy stages at different developmental points in time, and our curriculum is designed to be responsive to these developmental stages. Our differentiated workshop approach allows students to be engaged with reading and writing experiences appropriate to their stage of development, and our teachers assess students at regular intervals to inform their instructional decisions.
COMPONENTS OF BALANCED LITERACY
The components of balanced literacy include:
Reading Workshop

Writing Workshop

Shared Reading

Read Aloud

Word Study
We closely follow a reading and writing workshop model, similar to the one developed by Columbia University's Teachers College. Teachers and administrators attend professional development to enhance their understanding of the most up-to-date research on how best to teach literacy.