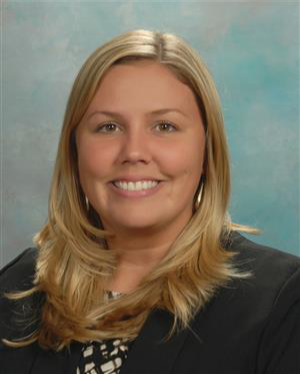 Kelly Bosworth, Assistant Principal, Madison High School
KELLY BOSWORTH, ASSISTANT PRINCIPAL, MADISON HIGH SCHOOL
Kelly Bosworth has worked for Madison Public Schools since September 2012 and is excited to be taking on a new role as assistant principal at Madison High School. She began teaching Mathematics at Madison Junior School before becoming a curriculum supervisor for the district. As a teacher, Ms. Bosworth enjoyed building relationships with her students and their families to ensure individual needs were met and success was achieved. She served as a team leader for 6th grade and an advisor for the yearbook club. As a K-12 curriculum supervisor, Ms. Bosworth was able to work with a variety of stakeholders to provide quality programs, resources, and instruction for all students. She enjoyed working with her fellow administrators and the faculty at each school to provide the best possible education for students.
Ms. Bosworth earned her Bachelor's Degree in Education from the University of Delaware and her Master's Degree in Educational Leadership from Montclair State University. She is a lifelong learner and is eager to begin a doctoral program. Her passion for learning drives her to research innovative and creative ways to support students and teachers.
Ms. Bosworth currently lives in Morristown and serves on the board of directors for her residential community. In her spare time, she enjoys baking, reading, playing softball, and spending time with her family and friends.